Multi-Unit Residential / Apartment Housing Trash Compactor Rentals
Improve your property and your bottom line with a compactor rental!
Trash Compactor Rentals for Apartment Buildings or Residential Applications
Diamond Rentals uniquely designed compaction systems can help any residential property manager reduce costs and increase the aesthetic appeal of your property.
Diamond Rentals Inc. has years of experience providing compaction equipment that is tailored specifically to your needs. While our competitors are only simply interested in getting their compactor out, Diamond Rentals, Inc. is here to do what is right for our customers and provide equipment that is best suited for your needs. Whether an existing site or new construction Diamond Rentals, Inc. can save you money by reducing your pickup/hauling costs.
Affordable monthly payments
Added Curb Appeal
Reduced Operating Costs
Cleaner Communities
Installation of equipment is included
Routine maintenance at no additional cost
In Most Cases 100% Tax Deductible*
Learn how residential & apartment compactor rentals can improve your property and bottom line!
Get More Information
Residential Trash Compactor Rental Products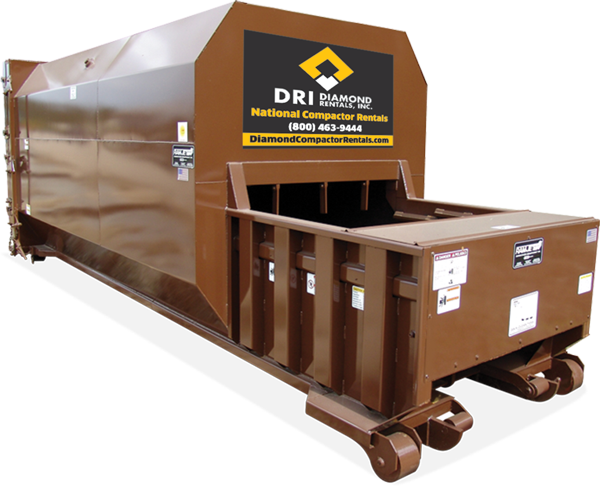 Self-Contained Compactor Container
Self-Contained Commercial Compactor Systems Ideal for Safe and Sanitary Handling of Wet Waste
Self-contained commercial compactors are designed specifically for wet/liquified waste applications.
The compactor is permanently attached to the container and mounted on its understructure. When the container is full, the entire unit is loaded onto a roll-off hoist truck for transportation to the landfill.
Two styles tailored to facility requirements Note: roll-off hoist trucks use a variety of designs to load and secure the containers for transportation. The understructure of the self-contained compactor must match the hauler's truck system.

Residential Stationary Trash Compactors
Stationary Industrial Compactor Systems for Wet or Dry, High Volume, Heavy-Duty Waste Stream Material Handling
Stationary compactors are bolted or welded on-site to compact waste stream materials into a portable container or trailer that is hauled to the landfill when filled.
Diamond Rentals stationary compactors are built tough with better materials to accommodate the toughest application requirements and provide a long service life of 10 to 20 years for around-the-clock operation. With a diverse choice of user-selected features, each machine is tailored to the exact needs of the installation to maximize space efficiency; loading, enclosure, control performance; and compaction load economy.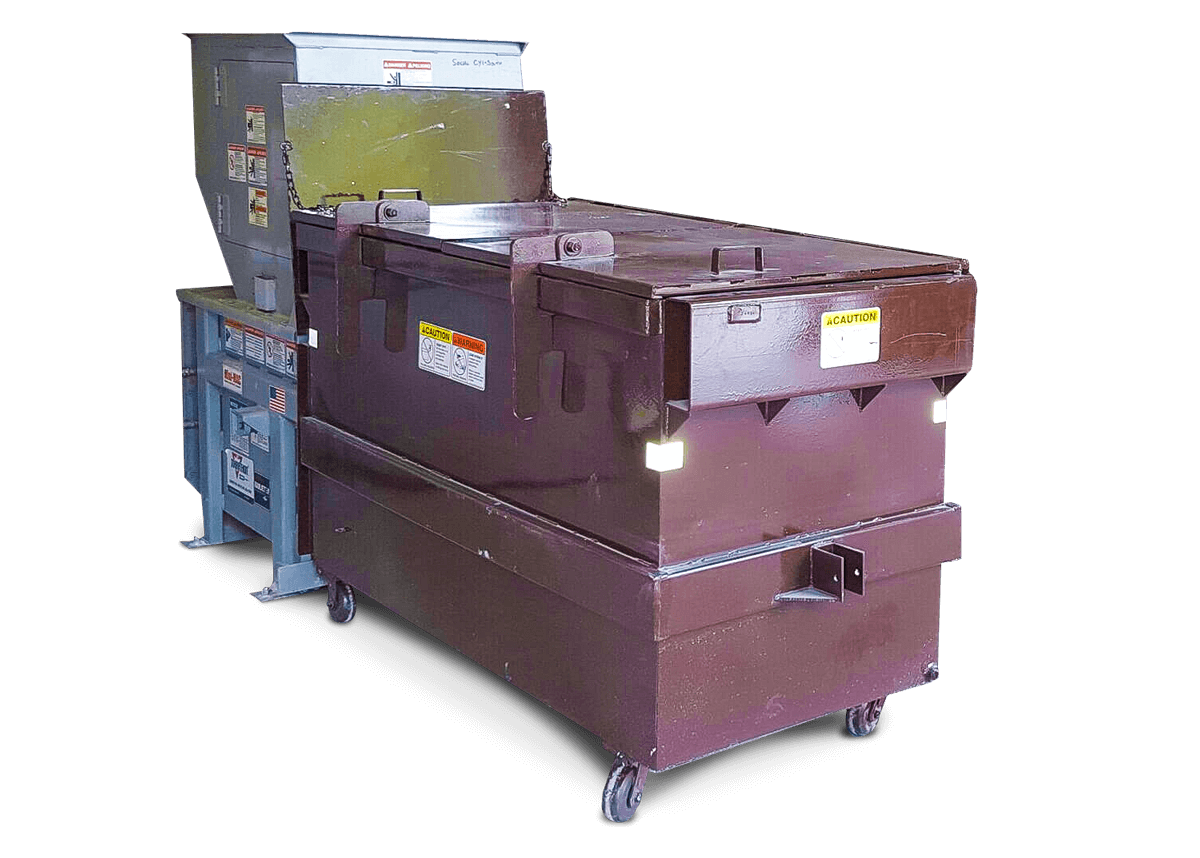 High-Rise Style Compactor
The High-Rise Style Compactor is used in multi-level dwelling applications. This unit can be retrofitted into most building locations and makes use of existing trash chutes. This product combined with chute exhaust systems will make trash disposal less of an odor problem.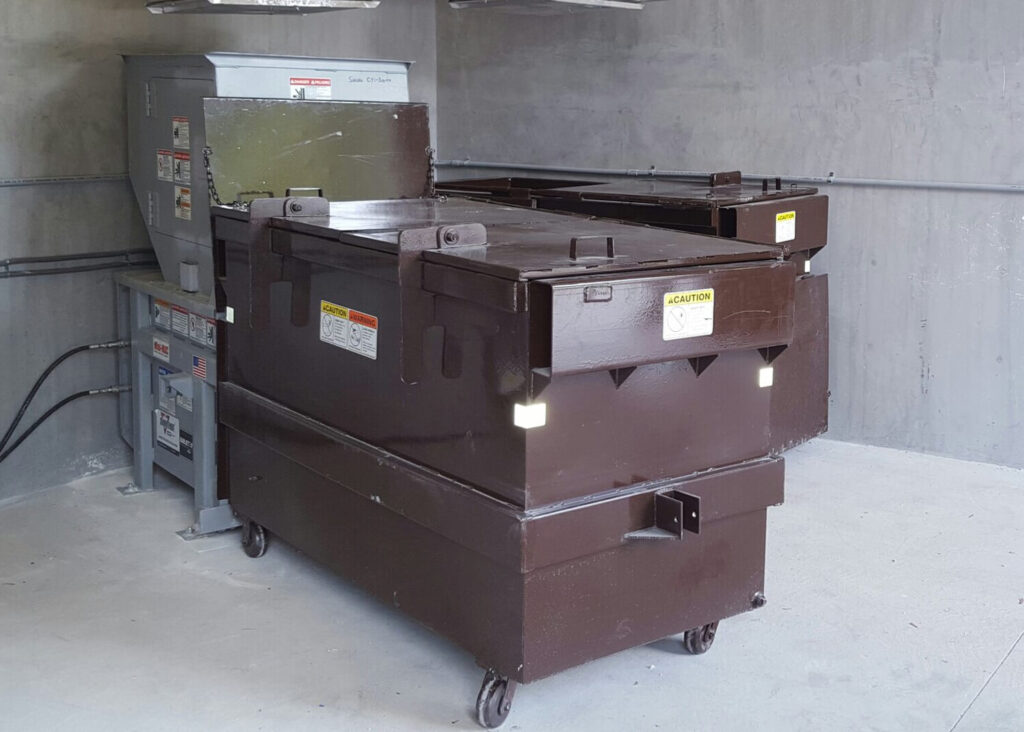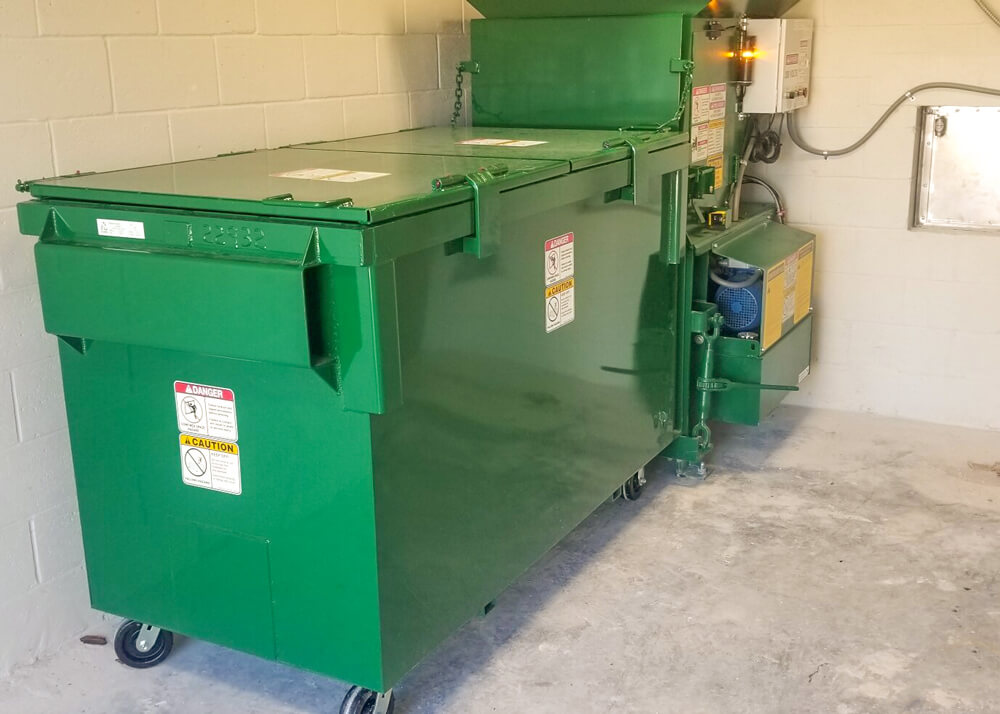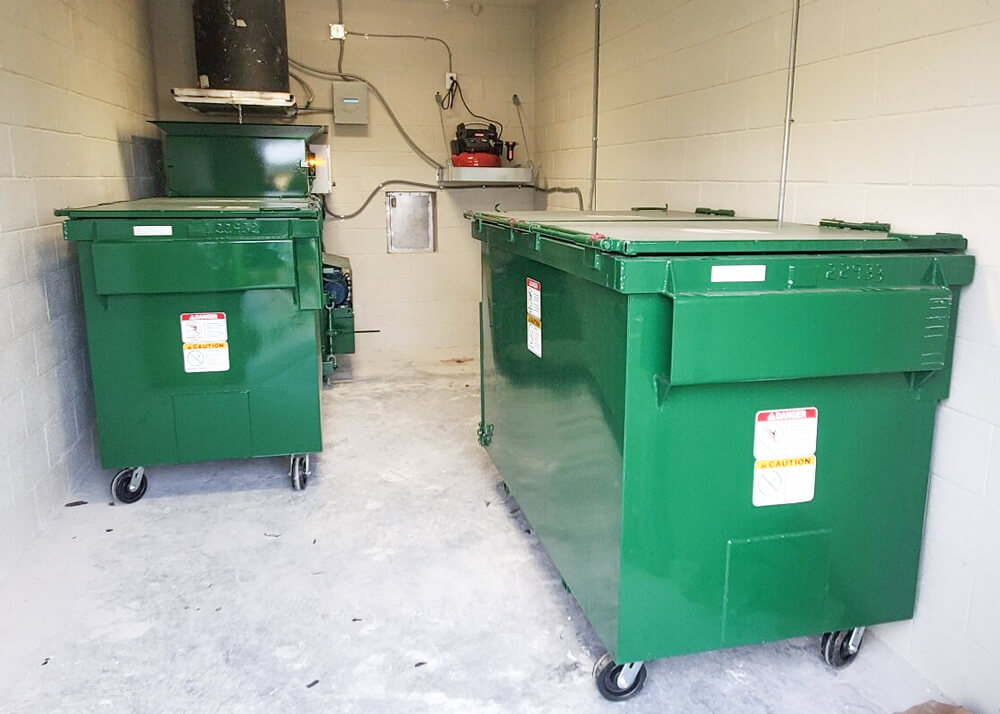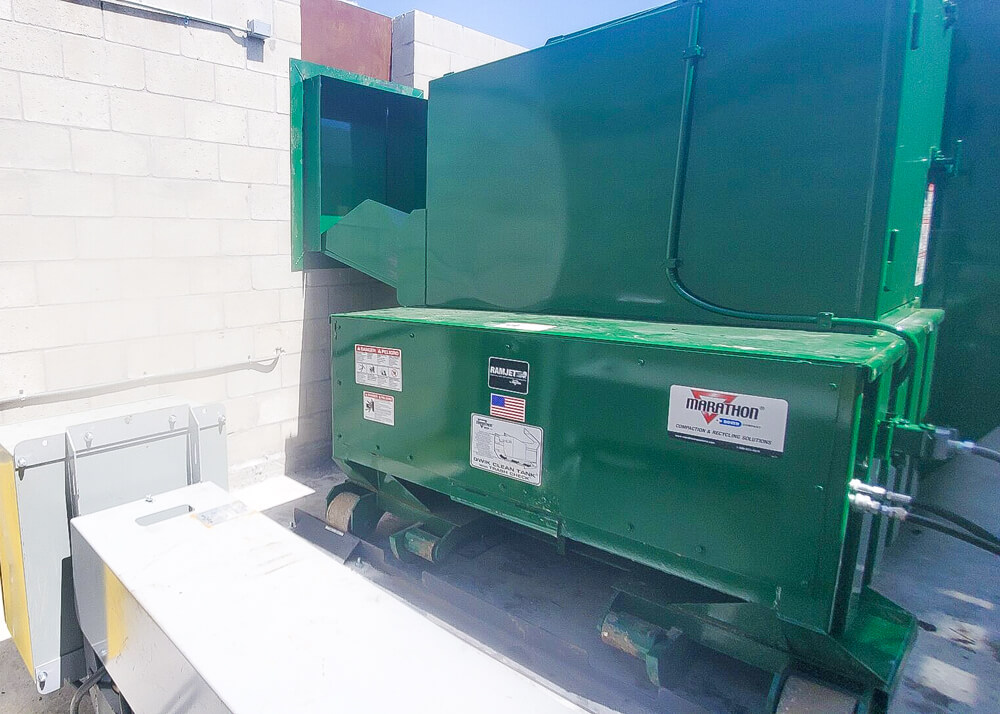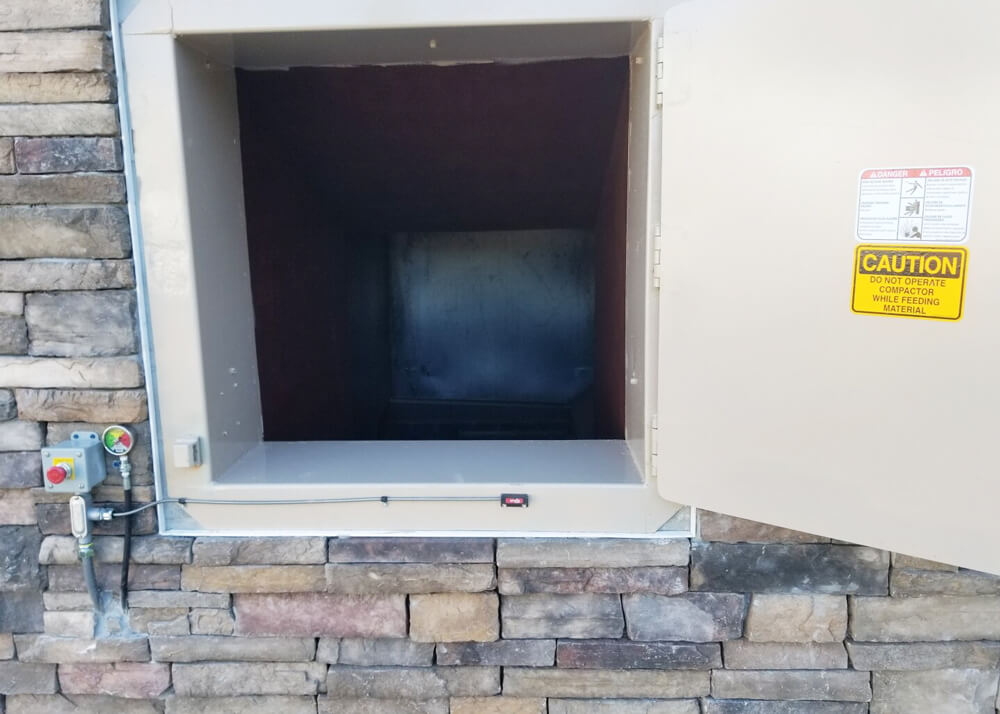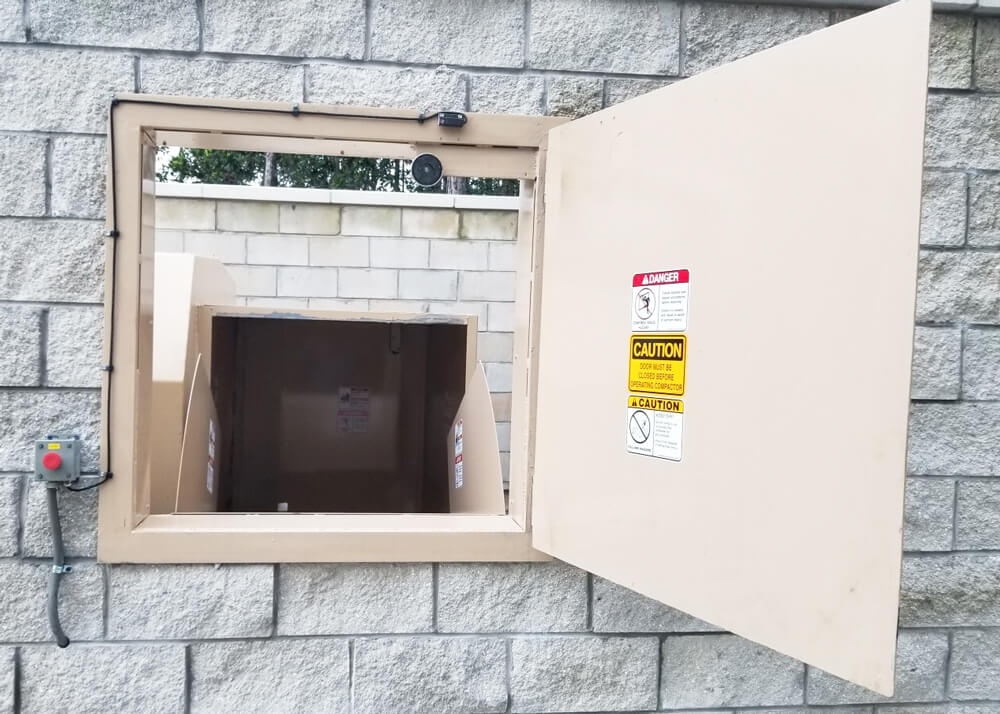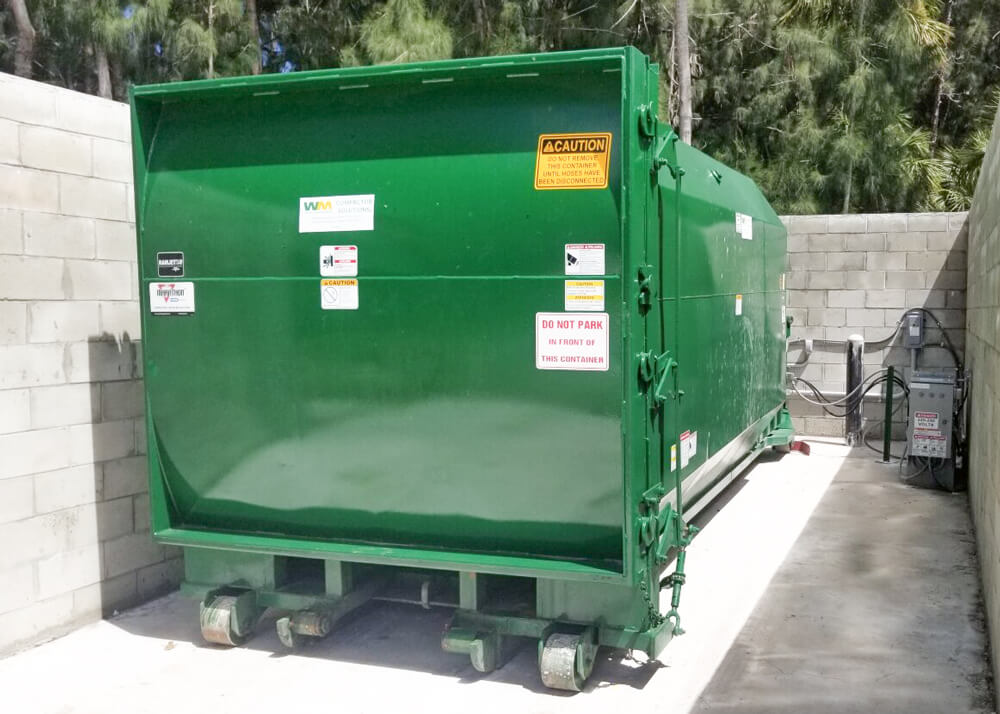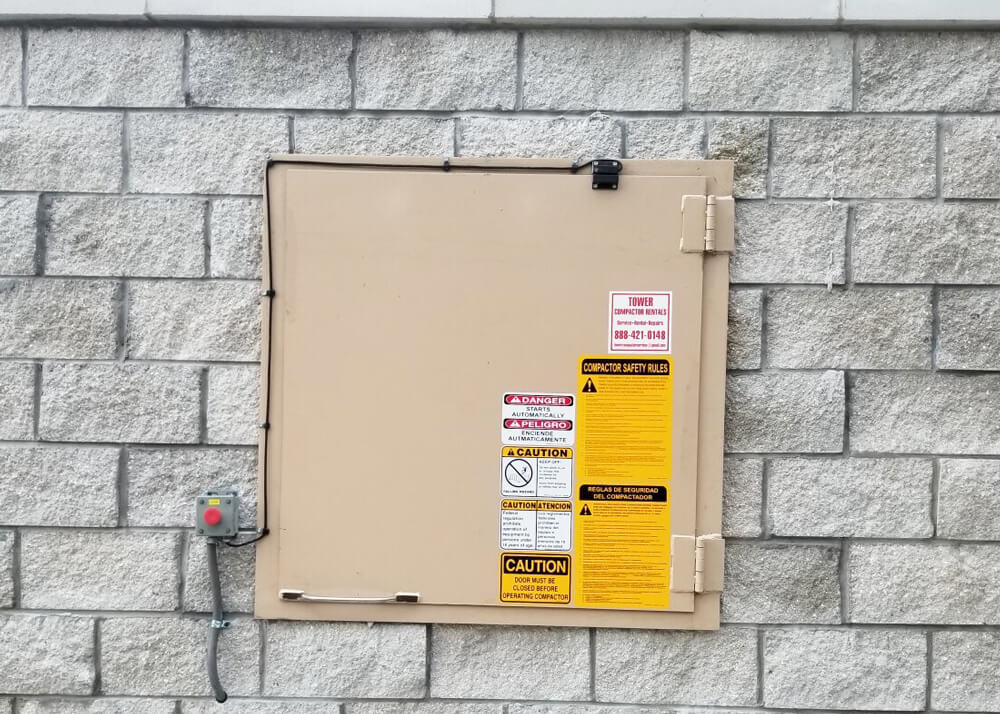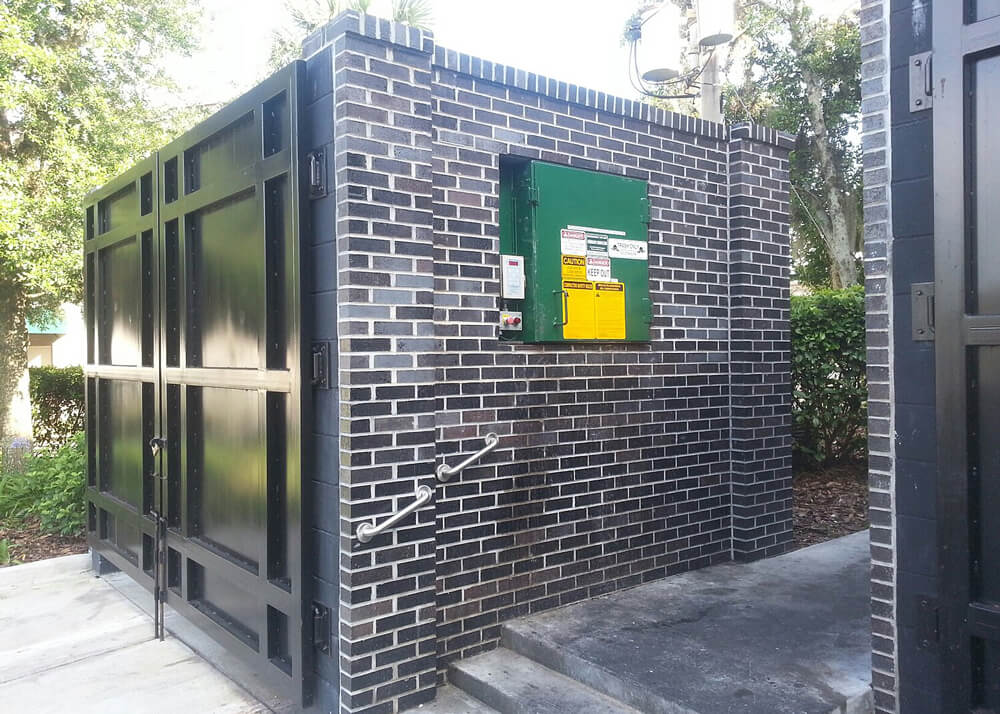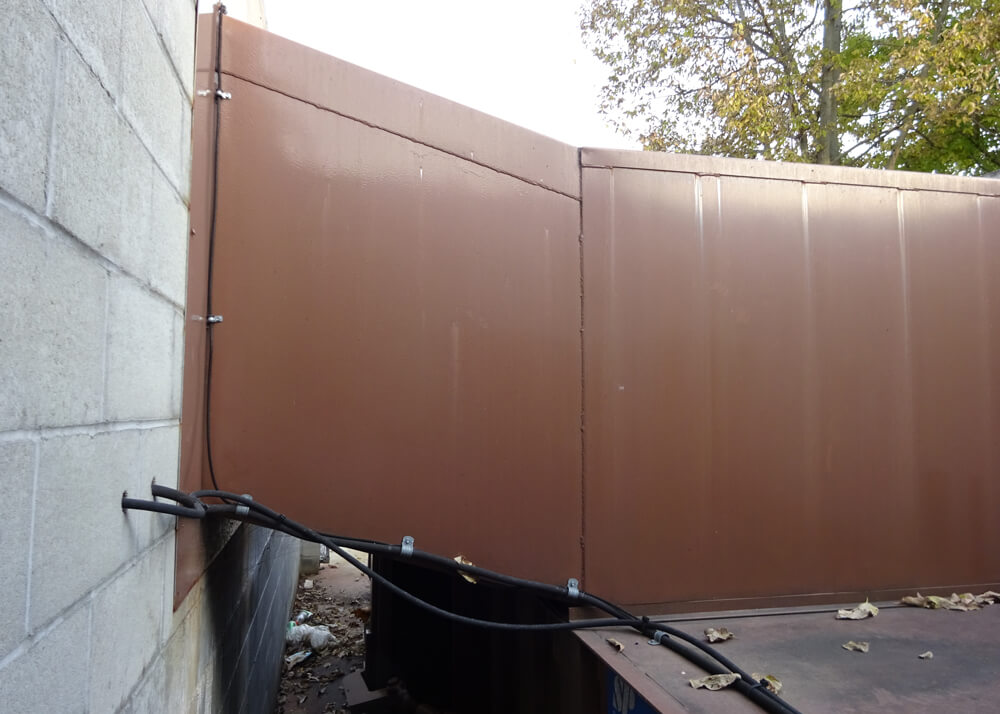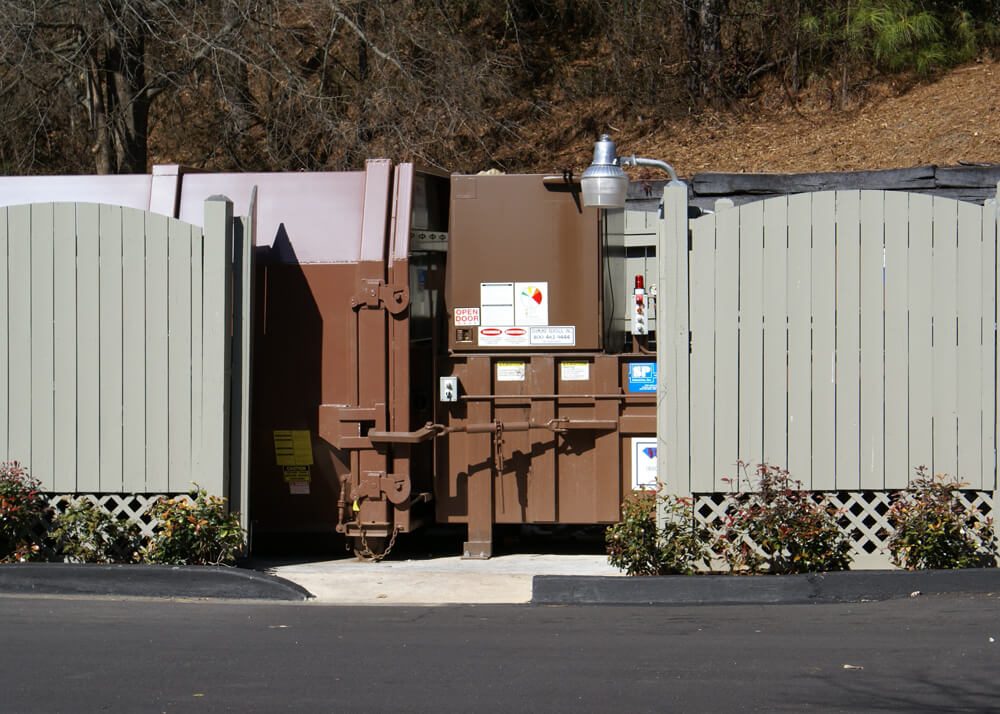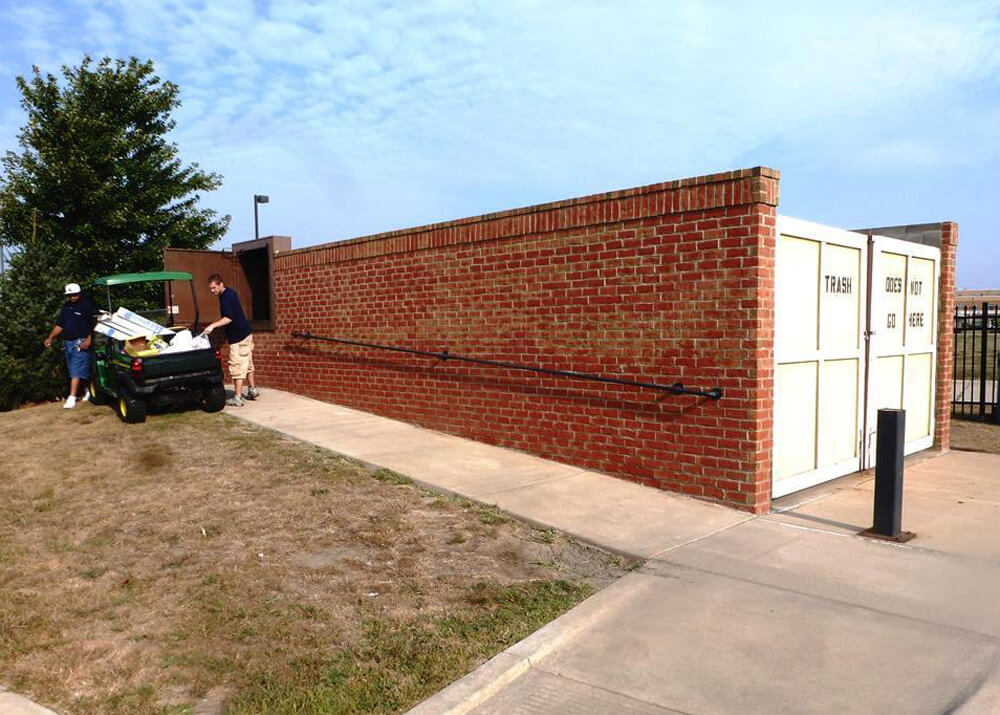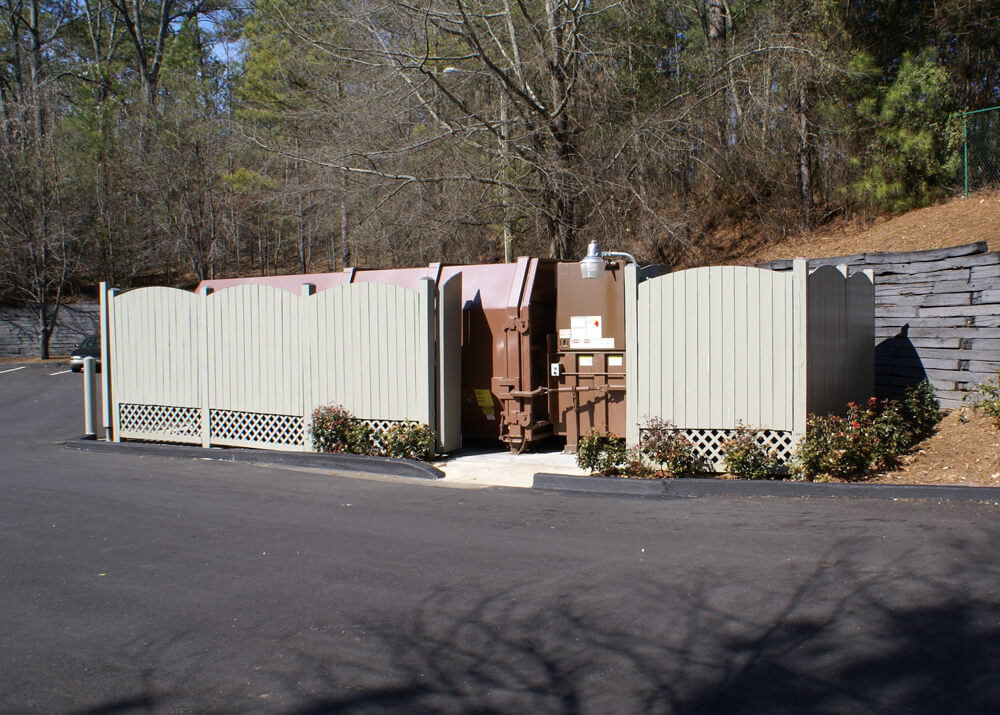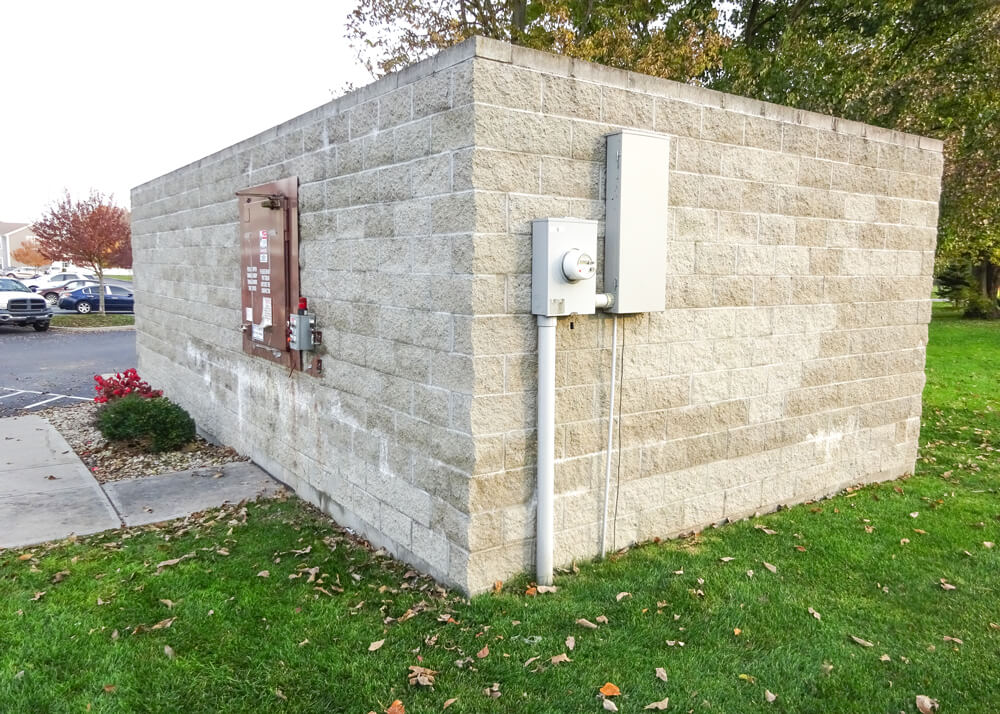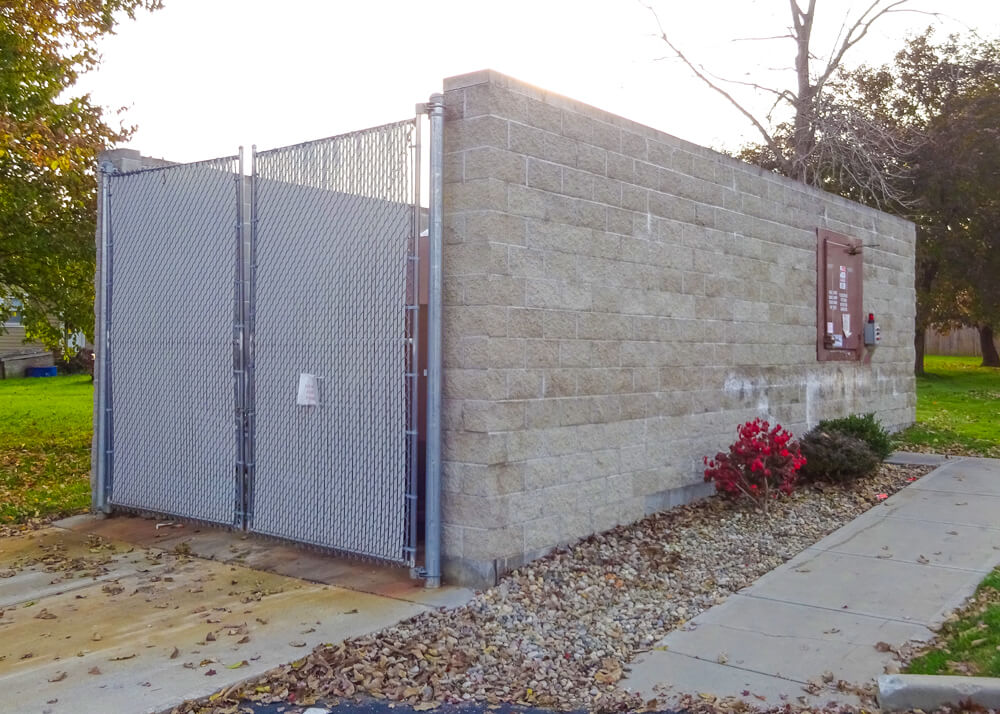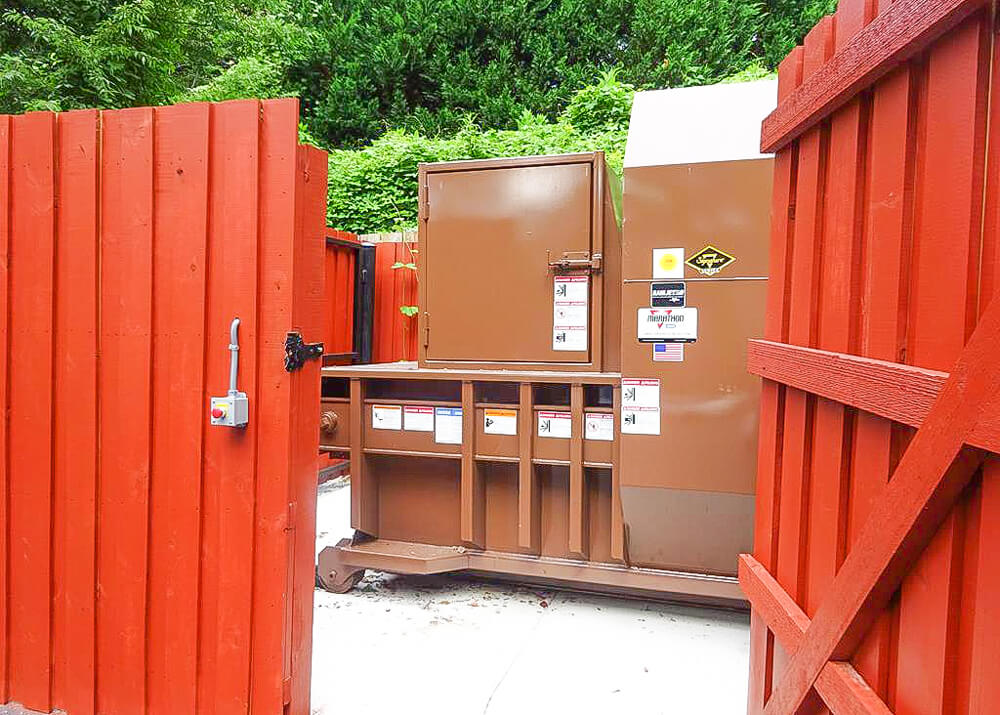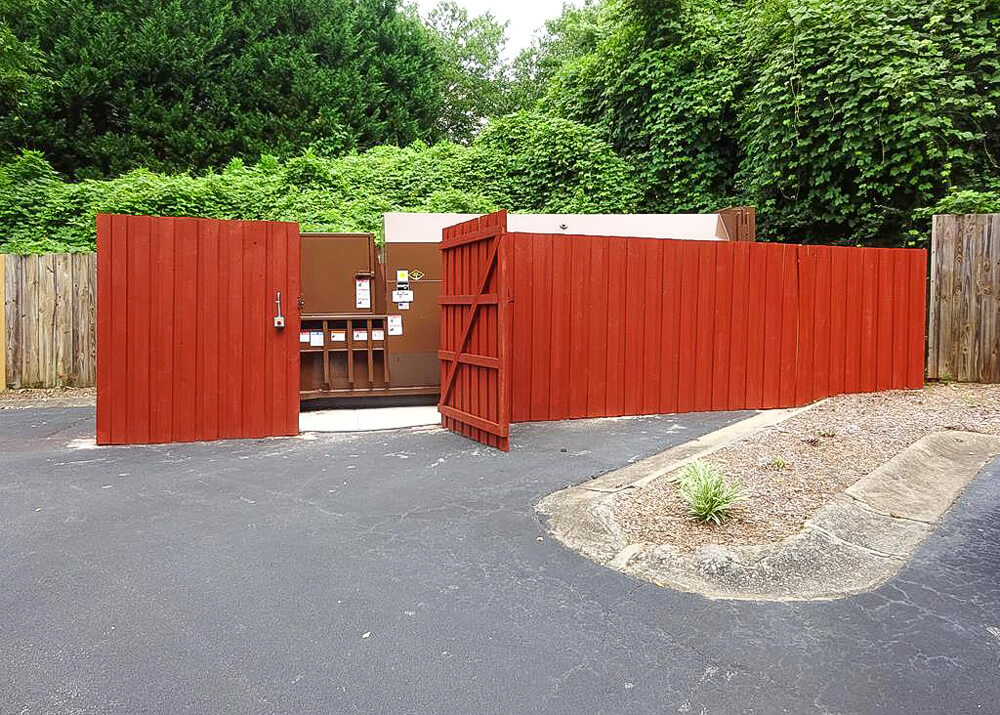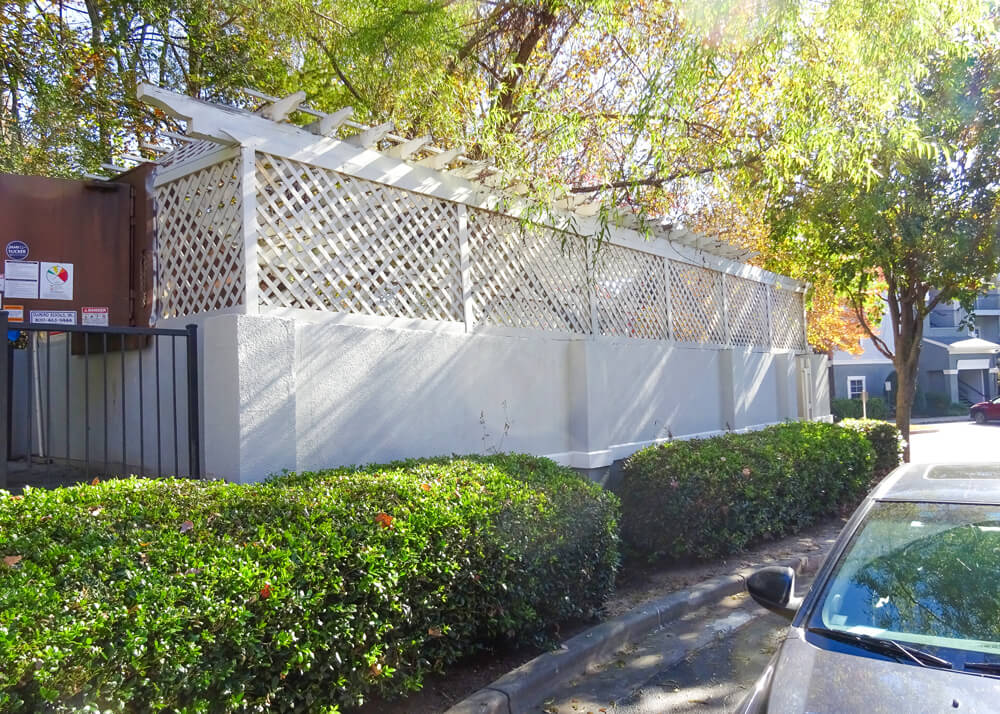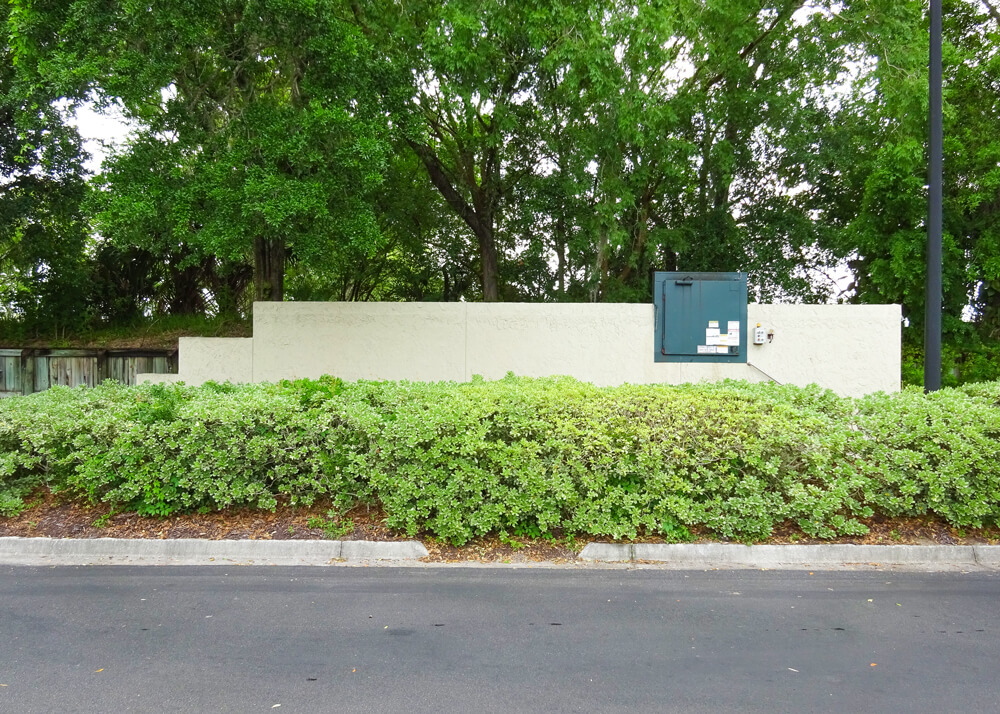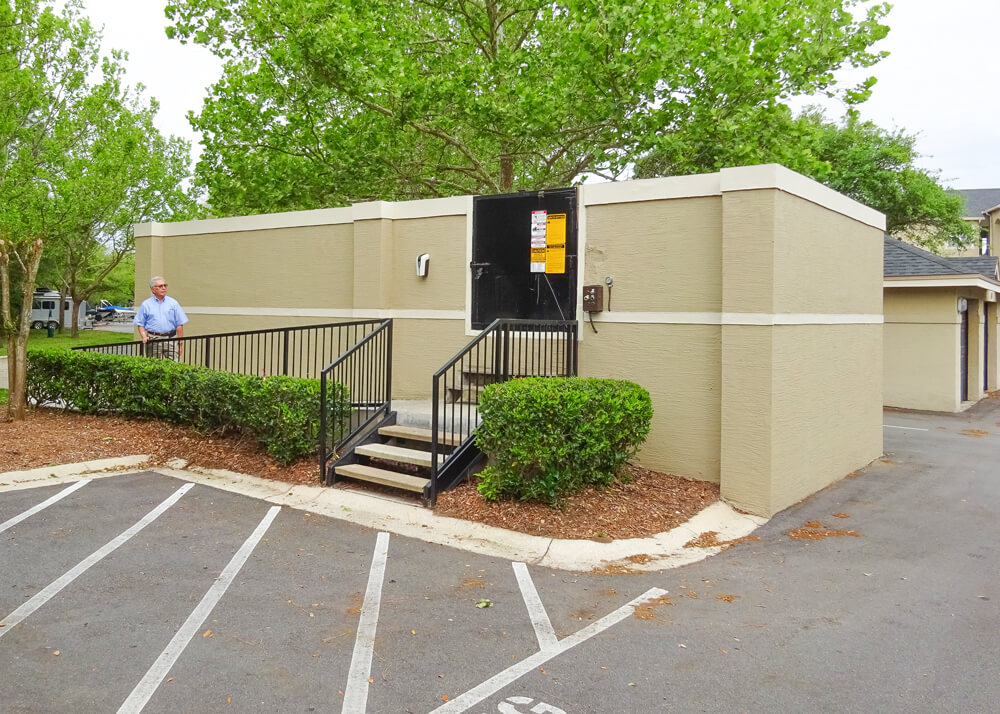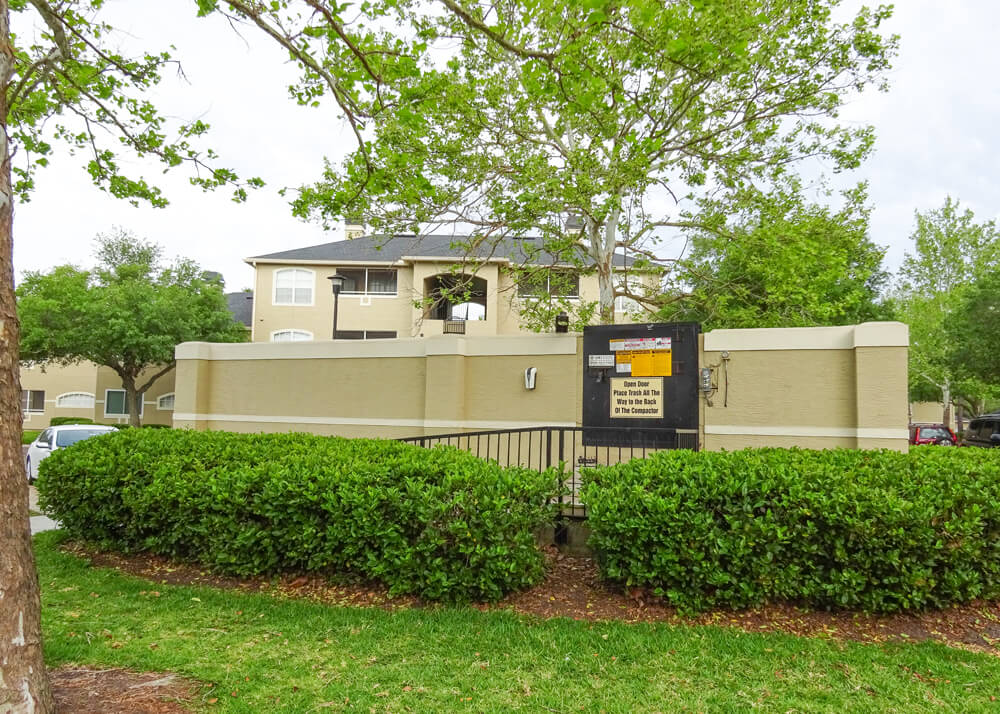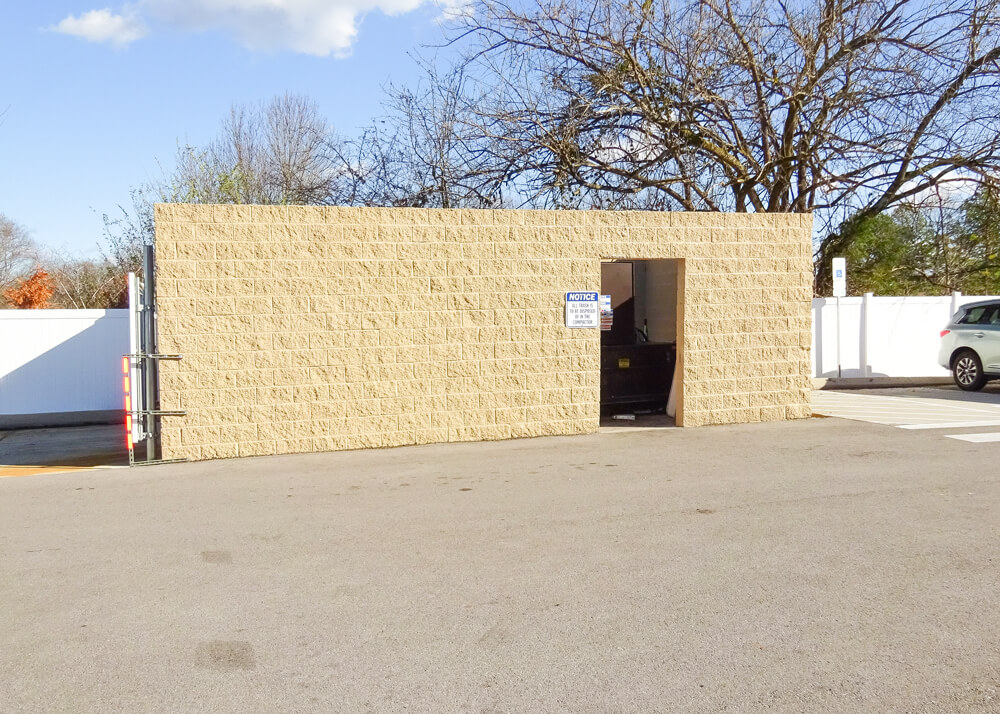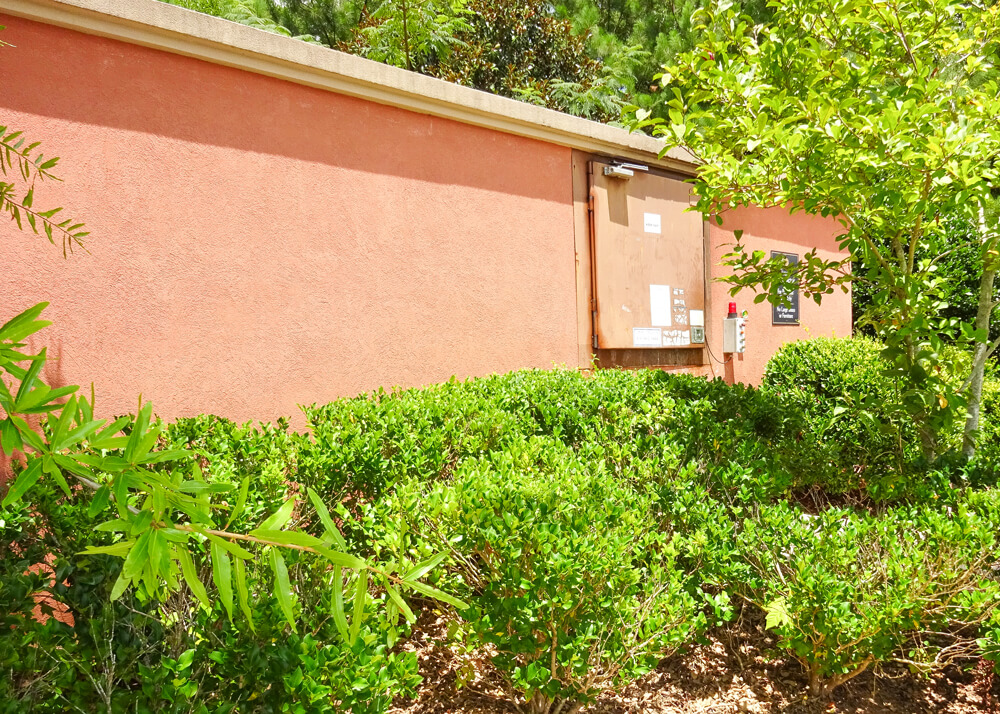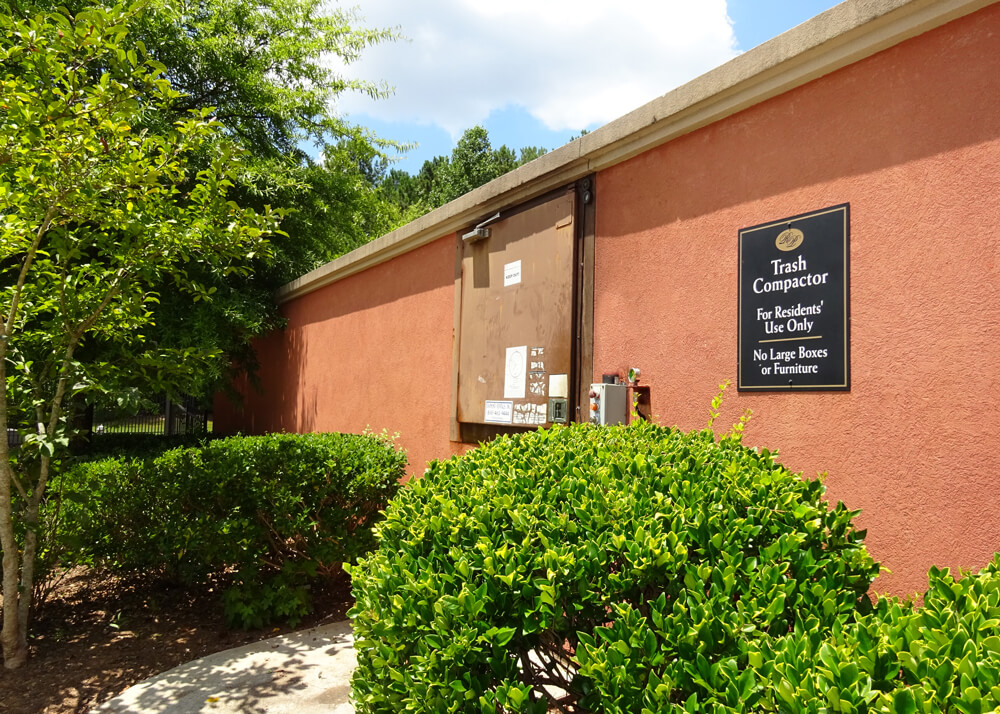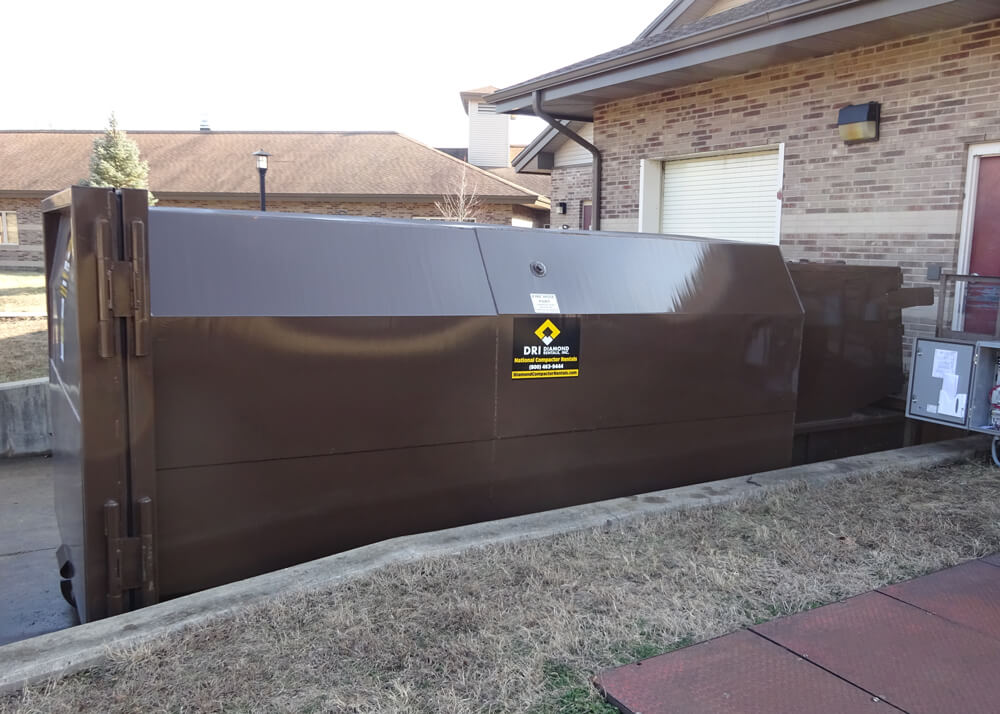 Residential Trash Compactor Rental Benefits
Renting A Residential / Apartment Compactor Saves you Money
In most cases, residential properties achieve a reduction in overall operating costs by renting a compactor versus outright purchase.
Renting A Residential / Apartment Compactor Reduces Your Liability
Reduced pick-up frequency means fewer trucks on-site, thus reducing the likelihood of accidents.
Residential Compactor Rentals Reduce Maintenance Costs
The addition of an on-site residential compactor reduces the number of trips commercial trucks make to your site. This reduces traffic significantly reduces costly repairs to your property's asphalt.
Residential Compactors Increase The Curb Appeal Of Your Property
Most traditional dumpsters are in questionable condition and are an embarrassing eyesore. When you rent a residential compactor from Diamond rentals, we provide a centrally located and beautifully landscaped compactor area, minimizing refuse space and optimizing your property's curb appeal.
Handle Any Waste Quantity With Bulk Collection
Residential trash compactors virtually eliminate unsightly trash overflow from move-ins, holidays, and weekends. Additionally, furniture and other bulky items can be easily disposed of in our compactors. Not only can we make you look better, we help create happy tenants!
Closed Residential Compactors Reduce Odor
Open containers & dumpsters allow odors to escape and attract rodents and scavengers. Diamond Rental's residential compactors are closed containers that trap odors, reduce pest issues and eliminate flying debris. An odor neutralizer can also be installed for extra odor protection.
Compaction Auto Start Systems Are Worry-Free
Our residential compactor auto-start systems eliminate the need for maintenance personnel to operate equipment, saving money and headaches.
Get Started With A Residential Compactor Rental
Improve your property and your bottom line with a residential / apartment compactor rental!
Get In Touch
Frequently Asked Questions
* If you are unsure about tax deduction, please consult an accountant